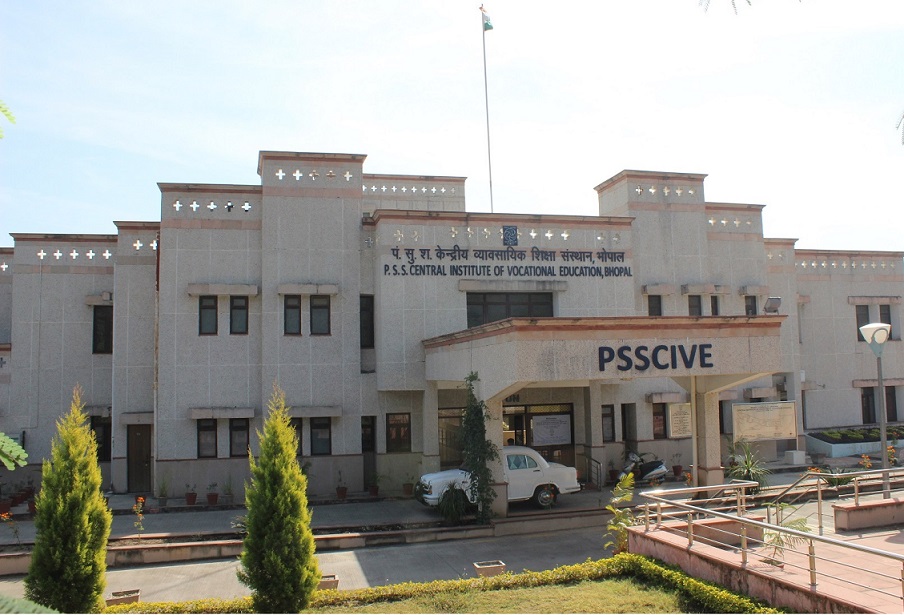 About PSSCIVE Institute
The Pandit Sunderlal Sharma Central Institute of Vocational Education (PSSCIVE) is an apex research and development organization in the field of vocational education. It is a constituent unit of National Council of Educational Research and Training (NCERT), established in 1993 by the Ministry of Education (MoE), Government of India. The Institute has a picturesque 38-acre campus at Shyamla Hills in Bhopal. It comprises six academic disciplines, namely Agriculture and Animal Husbandry, Business and Commerce, Engineering and Technology, Health and Paramedical Science, Home Science and Hospitality Management and Humanities, Science, Education and Research with 05 Centres.
The Institute is also a UNEVOC (International Project on Technical and Vocational Education) Network Centre in India, which coordinates all the activities, including communication with UNESCO-UNEVOC International Centre, Bonn, Germany. Through the network, the Centre shares knowledge and experiences related to all aspects of VET, exchange country experiences, and discuss issues of common relevance.
Vision
To be a leading organization to strengthen Vocational Education and Training system to meet the skills needs of the current and future workforce.
Mission
To build the capacity of VET institutions for meeting the skill needs of current and future workforce.
Values
Zeal for Excellence
Teamwork for Success
Customer Satisfaction
Better Performance
Goals
Promote vocational education and training, to enhance the socio- economic development of the country.
Enhance the quality of vocational education and training system through systemic policy interventions.
Foster lifelong learning through delivery of employability and 21st Century skills.
Design and offer programmes for professional development of Vocational Teachers to enhance the quality of vocational education and training in school.
Enhance synergic partnership and networking with organisations, institutions and agencies for delivery of VET products and services.
Achievements of PSSCIVE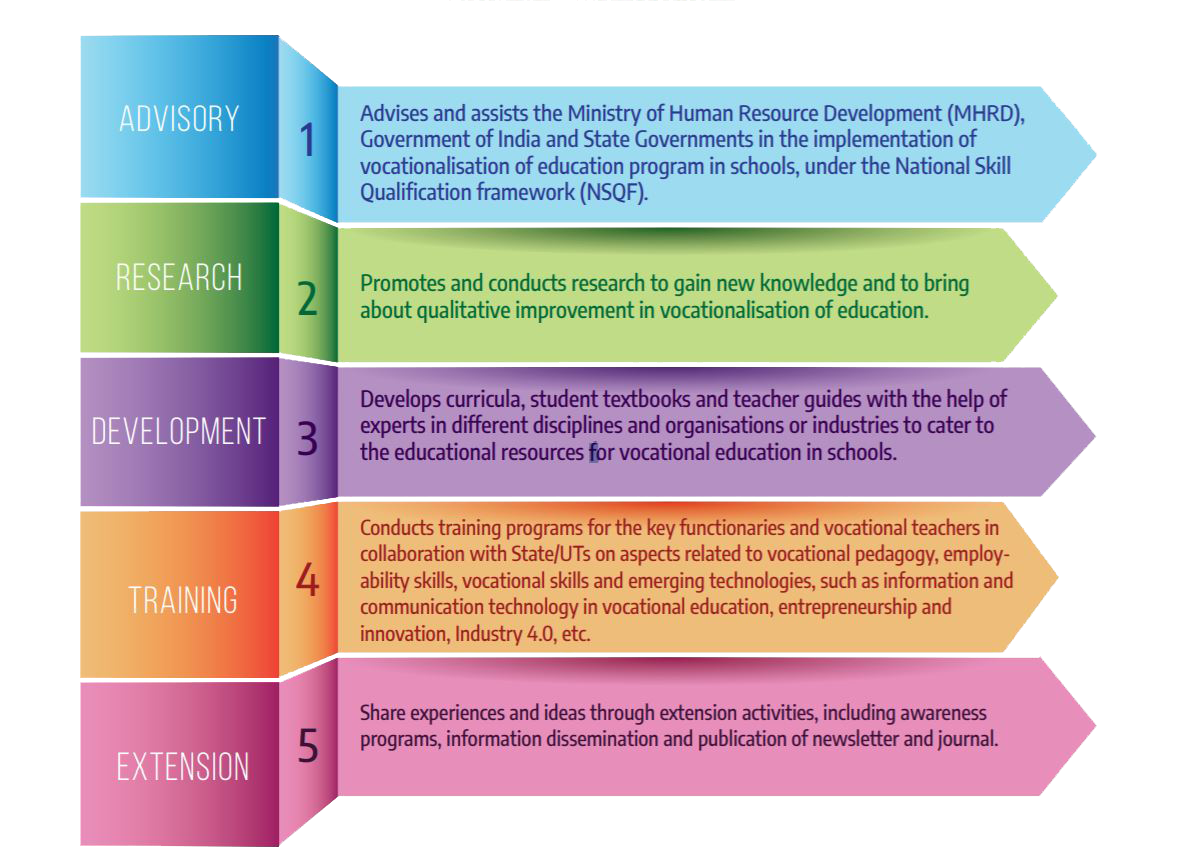 Roles and Functions